Glass Mica Tape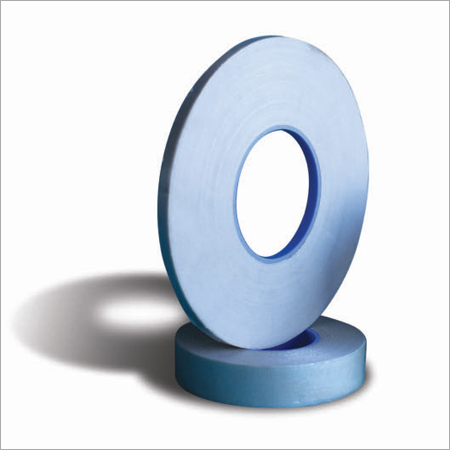 Glass Mica Tape
Price And Quantity
Kilograms/Kilograms

100.00 - 800.00 INR
Product Specifications
0.1-0.18 Millimeter (mm)

Motors and Generators
Product Description
Glass or Mica Tape
Ruby Mica Glass Mica Tape is a lamination of uncalcined muscovite / phlogopite mica paper with glass cloth. High thermal-grade silicone resin is used as a bonding agent making it a Class H insulation product. Highly-porous mica paper is selected which has excellent resin absorbing properties. The GM Tape's good flexibility with minimal thickness contributes to the ease in conductor taping.
An additional layer of glass cloth may also be laminated on top of mica paper. This GMG Tape has an increased thermal conductivity for better coil-heat dissipation and nearly doubles the tensile-strength of GM tape.
Application
Inter-turn conductor insulation suitable for resin-poorVPI insulation system of HT motors and generators, Class H insulation in transformers, induction furnace coil insulation etc.
Availability
Tape roll / Folium /Wrapper
Length : 25 - 500 m
Width : 6 - 1000 mm
Packing
Tapes are packed in airtight robust boxes protecting them from dirt, dust and moisture. The packaging also ensures safe transit and storage.
Storage
6 months at 20C - 12 months at 5C
Product Data
Properties

Test Method

Unit

Value

Value

Value

Value

Value

Nominal Thickness

IEC 60371-2

mm

0.10.01

0.130.01

0.150.01

0.180

.02

0.20.02

Total Substance

IEC 60371-2

g/m2

13010

16515

19515

23520

26020

Mica Paper

IEC 60371-2

g/m2

805

1209

15010

18012

20015

Glass Content

IEC 60371-2

g/m2

233

323

323

323

323

Resin Content

IEC 60371-2

g/m2%

153

12-15

203

12-15

253

12-15

303

12-15

353

12-15

Tensile Strength

IEC 60371-2

N/cm

75

120

120

120

120

Volatile Strength

IEC 60371-2

%

0.5

0.5

0.5

0.5

0.5

Break Down Voltage

IEC 60243-1

KV/mm

15

15

15

15

15
Trade Information
Yes

Free samples are available